Female Employees Share Views about Working at OCTA
Why is OCTA a great place to work for women? In honor of Women's History Month, we asked several outstanding employees that question. Their responses, and their stories, reveal a wide range of valuable experiences, talents, and ambitions and an appreciation for all that OCTA offers. They share a drive to move themselves, and OCTA, forward.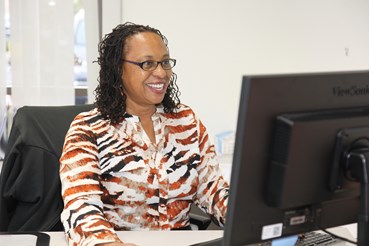 Mia Cardwell, Section Supervisor IV, Bus Operations
Mia began as a coach operator and was promoted to operations supervisor and then to her current position, Section Supervisor IV.  Through OCTA's educational reimbursement program, she earned her Bachelor of Science Degree in Workforce Education & Development and then went on to earn her Master's degree in the same subject. Mia also holds certificates in Transit and Paratransit Management and Diversity, Equity, and Inclusion. As a Court Appointed Special Advocate for children in foster care, she gives back to her community in a rewarding way.
"Women play pivotal roles at OCTA," said Mia. "Each of us contributes to the success of OCTA by modeling our core values in our everyday professional and personal lives. I have had the opportunity to work with both men and women in leadership positions at OCTA who have shaped my career. OCTA believes in women and leads them on successful careers."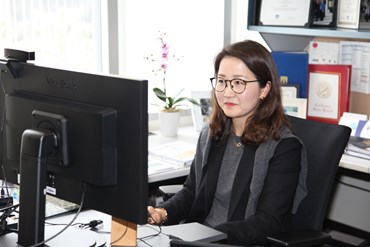 Jeannie Lee, Senior Project Manager, Highways
Jeannie arrived at OCTA after putting herself through college in Structural Engineering program at UC San Diego, working for 12 years, and receiving a graduate scholarship from WTS. After starting off as part of an immigrant family with limited English, she is now part of the OCTA team that delivers major highway projects along State Routes 55 and 91, and Interstates 5, 405, and 605. 
"More than a decade ago, I met some OCTA women leaders through WTS," said Jeannie. "The fact that women were well represented in leadership was one of the factors that made me want to join OCTA.  With management support, I was able to continue pursuing my career in transportation as well as my journey through various volunteer efforts. Most importantly, I met great leaders, colleagues, and friends at this organization through solving problems and finding the best possible solutions for transportation systems in Orange County."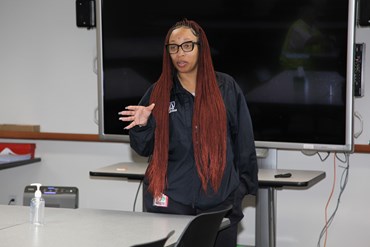 Tammie Sowell, Bus Operations Supervisor, Bus Operations Training
Tammy began her career OCTA 21 years ago, right after she had her first child. She knew she was looking for a long-term career.
"OCTA made me feel welcomed and the environment was motivating. I was drawn into training and gradually worked towards a full-time supervisory role," said Tammy. "I've developed my career at OCTA by staying focused and doing what I like – work that moves me. OCTA is very open to opportunities for men and women; we're encouraged to take classes that help focus on diversity and on OCTA's family-oriented, team-spirited culture."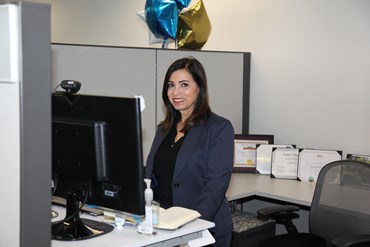 Tracy McConnell, Program Management Analyst, OC Vanpool Program
After beginning her transportation career in the private sector, Tracy discovered a variety of opportunities for professional and personal growth at OCTA.  A recent graduate of the Early Career Academy, she also received certificates for the National Transit Database, Supervisor Training Series, and Leadership and Management Development for Transit Paratransit Management Certificate Program. She developed a networking group with neighboring agencies in the region to promote Best Practices to support vanpool programs.
"I'm part of an amazing team of professionals who share my passion for making a difference in people's lives by providing transportation solutions," said Tracy.  "I enjoy sharing my knowledge about the OC Vanpool program, my experiences in the public sector and private sector, and motivating others to continue to further their career at OCTA. I look forward to evolving with OCTA for many years to come."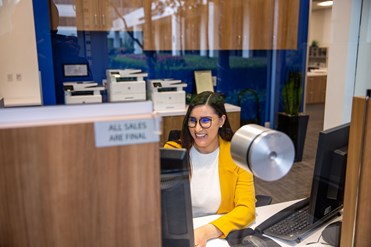 Jessica Lopez, Section Manager I, General Services
When Jessica joined OCTA in 2012, she was unsure about her career trajectory. During her more than 11 years with the agency, OCTA encouraged her leadership development by encouraging participation in organizations such as WTS and providing educational reimbursement for CSUF's Leadership Development for Public Agencies and a Master of Business Administration. 
"My work allows me to directly interact with the communities OCTA serves, including those most vulnerable populations such as persons with disabilities, seniors, and youth," said Jessica. "In my leadership capacity, I also support employees in their career goals and progression as well as create team autonomy and cultivate a strong work environment to empower and motivate. In 2012 I was undecided about the trajectory of my career but now know for certain that public service and leadership are what call me."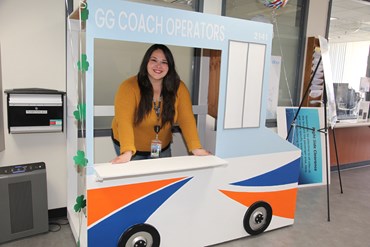 Christina Perez, Employee Relations Representative and Title VI Coordinator
Recently promoted, Christina advanced her human resources career by taking advantage of learning and development opportunities such as the employee rotation program. Thanks to the American Public Transportation Foundation Scholarship Program and OCTA's educational reimbursement program, she completed her MBA without carrying any student loan debt. 
"At OCTA, I'm supported by a management team that believes in growing employees internally," said Christina. "During the employee rotation program,  I had the opportunity to work in six different departments within OCTA to develop my skills, understand various agency functions and build relationships with transportation industry professionals. It's rewarding to meet new people and develop new skills here and I continue to seek opportunities to build my career at OCTA."